WELCOME TO ART IMAGES FRAMING & ART
We offer expert advice and service on anything you'd like framed, from small special memories to large works of art, and everything in between. Our expertise will make it happen for you and you'll be pleasantly surprised at our affordable prices! Browse through our selection of affordable wall art where you'll find small framed pictures, large framed pictures, canvas art, acrylic paintings, framed photos and art prints.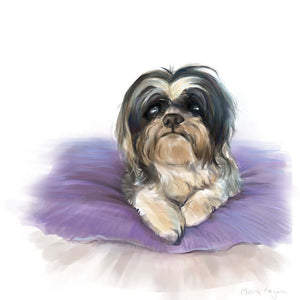 Pet Portraits
Your pets are part of the family too. Our talented artist creates pet portraits which capture the personality of the furry members of the family.